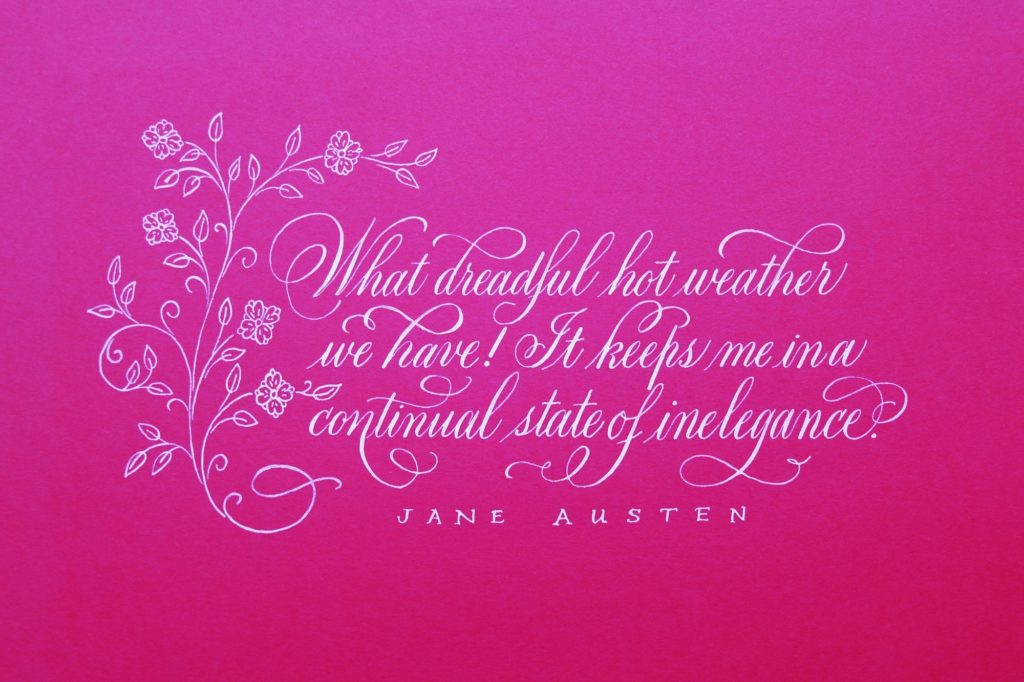 What does the term "hand calligraphy" mean to you?
a) charming, graceful, elegant, nostalgic (Jane Austen, Downton Abbey)
b) chic, fresh, whimsical, expressive (Modern Calligraphy)
c) buying a calligraphy set at the local craft store and trying to figure out those pesky upstrokes and downstrokes (meh!)
Our calligrapher, Maureen Vickery (who prefers answers 'a' and 'b'), would love to work with you to create custom hand-rendered details for your wedding, special event, or unique personalized gifts.
Maureen has been trained in the historic styles of hand calligraphy, but also loves the personality and freedom that modern calligraphy offers.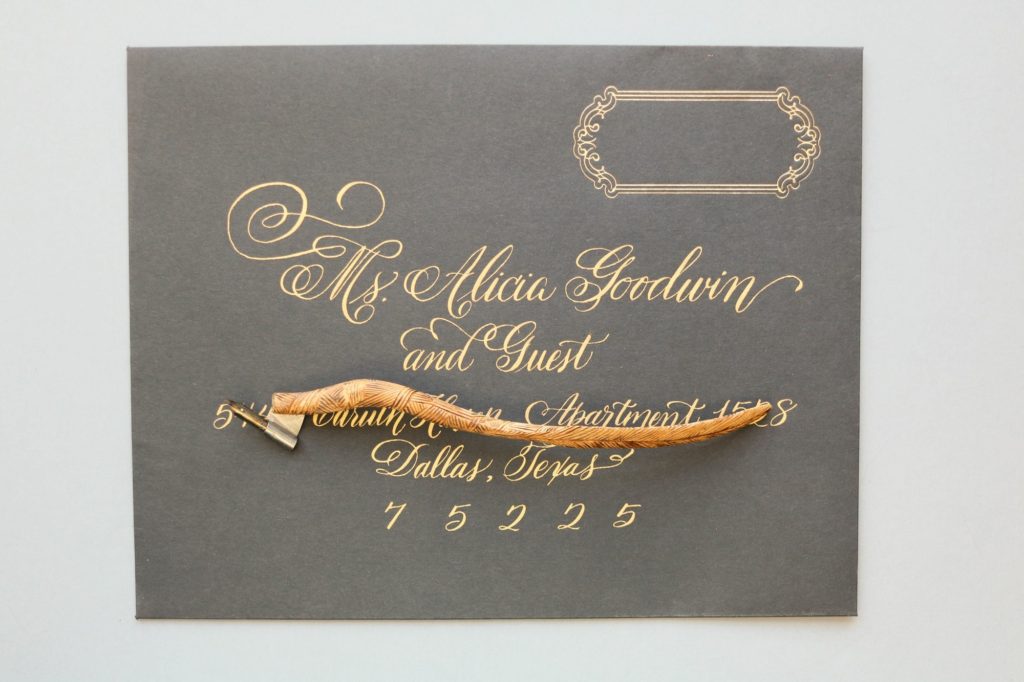 Click below to see how hand calligraphy can make your next event charming and chic!
Wedding Invitations
Envelope Addresing – Modern Styles
Envelope Addressing – Traditional Styles
Reception Details
Gifts & Keepsakes
Engraving on Wine & Liquor Bottles
How to Order
Contact us to fill out a short form that will tell us about you and the services you need. We will get back to you ASAP (almost always same day if it's Monday – Friday) to confirm our availability and get more details about your project.
Hand calligraphy may book up weeks in advance, so contact us today! We will confirm our availability after we receive your form.