Planning your dream wedding or other fabulous event?
Do invitations with calligraphy dancing across the paper make your heart flutter?
Calligraphy can be classic or modern, refined and graceful, even whimsical and playful. It provides a warm, personal touch that elevates ordinary words into custom art that reflects your style and taste.
PenDance Studio makes this a reality.
Our mission
We provide high-quality, exquisite hand calligraphy and computer printing services while being the EASIEST part of your event planning process. We've been offering calligraphy and printing services to brides, stationers, wedding professionals, and corporate clients for over 20 years. Our specialty is addressing invitations, place cards, and escort cards, either by hand or digitally.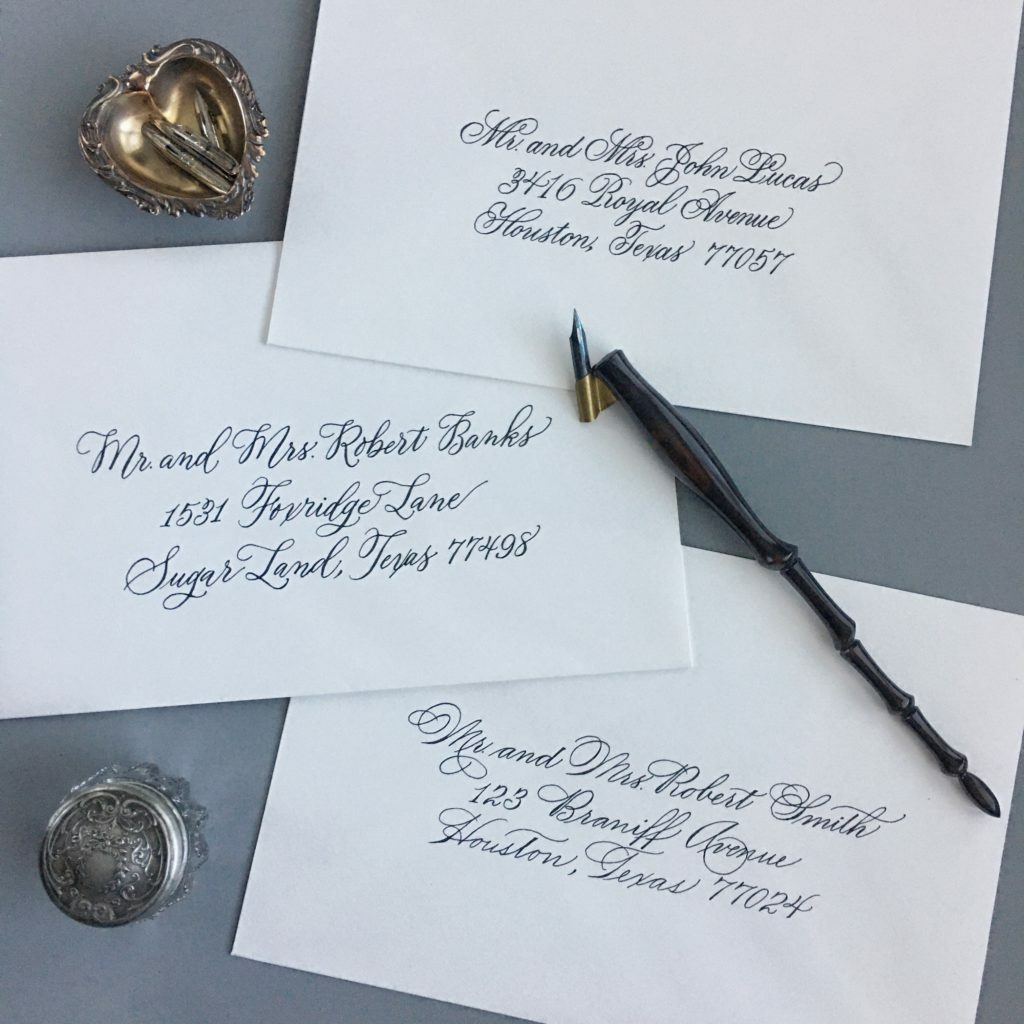 Hand Calligraphy
Maureen Vickery, accomplished in both classical and modern calligraphy styles, can partner with you to design a custom invitation or name design in your favorite hand calligraphy style. Combining spot calligraphy (bride and groom's names) with a block font on invitations is a popular trend, and makes the names stand out on the page.
She can emulate script fonts or mimic a particular look on wedding invitations so that the envelope addressing coordinates with the invitation, making the invitation suite a sophisticated presentation to the guests.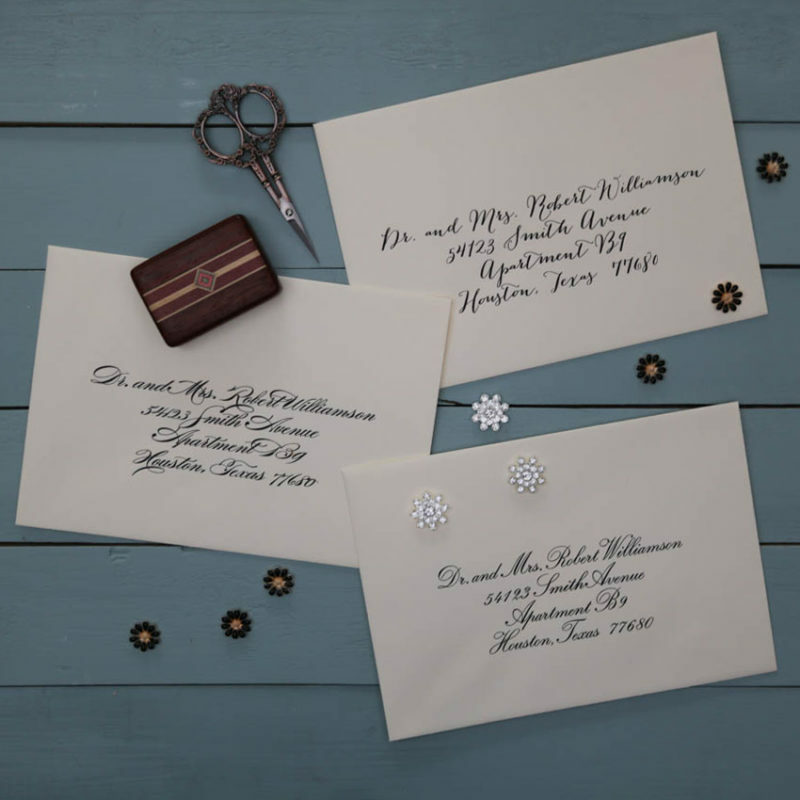 Computer Calligraphy
If you are in a time crunch, and/or money is a thing, then computer calligraphy is here to help! After we receive your final approved address list and have your envelopes or place cards in hand, it only takes 3-4 business days to complete your order. PenDance font library contains most fonts currently used for wedding invitations. This means that our printing will almost always match your invitation and keep the invitation suite's aesthetic.
Hot Tip!  Maureen can address some of your invitations by hand (family, bridal party, and the guests who appreciate hand lettering) and we can print the rest in computer calligraphy. Who says that all the envelopes have to be addressed alike?
Wedding Calligraphy & More!
Maureen also provides hand engraving on wine and liquor bottles, and takes custom commissions design vows, poem, quotes, monograms, and family trees in hand calligraphy.
Got questions?
Read our FAQs
About Maureen Vickery
Houston calligrapher Maureen Vickery has been a professional wedding calligrapher and hand engraving artist since 2001. She is the publisher of Calligraphy Crush Magazine, and a member of the Houston Calligraphy Guild and IAMPETH.
Maureen teaches in-person workshops in brush lettering, modern pointed pen, and handwriting. You can find out more about her classes at Calligraphy Crush Classes.
Backstory: After Maureen took private calligraphy lessons to address her own wedding invitations, she soon received requests from her friends to address their invitations. Maureen's calligraphy services quickly turned into a part-time vocation while she was working full-time as a technical writer and information architect in the oil and gas industry.
When this part-time biz took on a life of its own, Maureen happily exited corporate America to work at home full-time as a calligrapher and engraver while taking care of her two young sons (who later achieved Eagle Scout – gotta brag). Her husband Don works at PenDance with her, offering computer printing services and handling most of the biz admin stuff so Maureen can focus on creating beautiful calligraphy designs for her clients.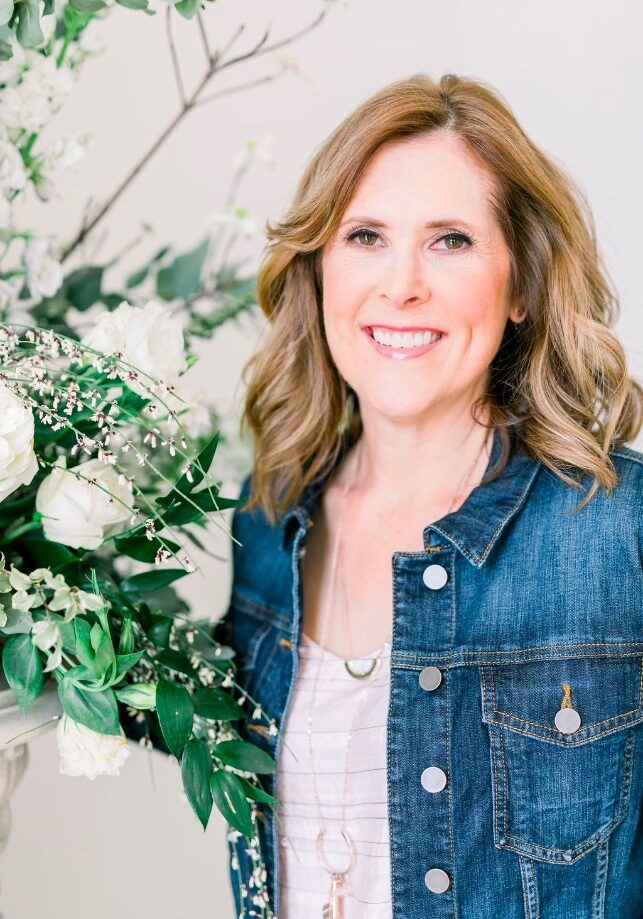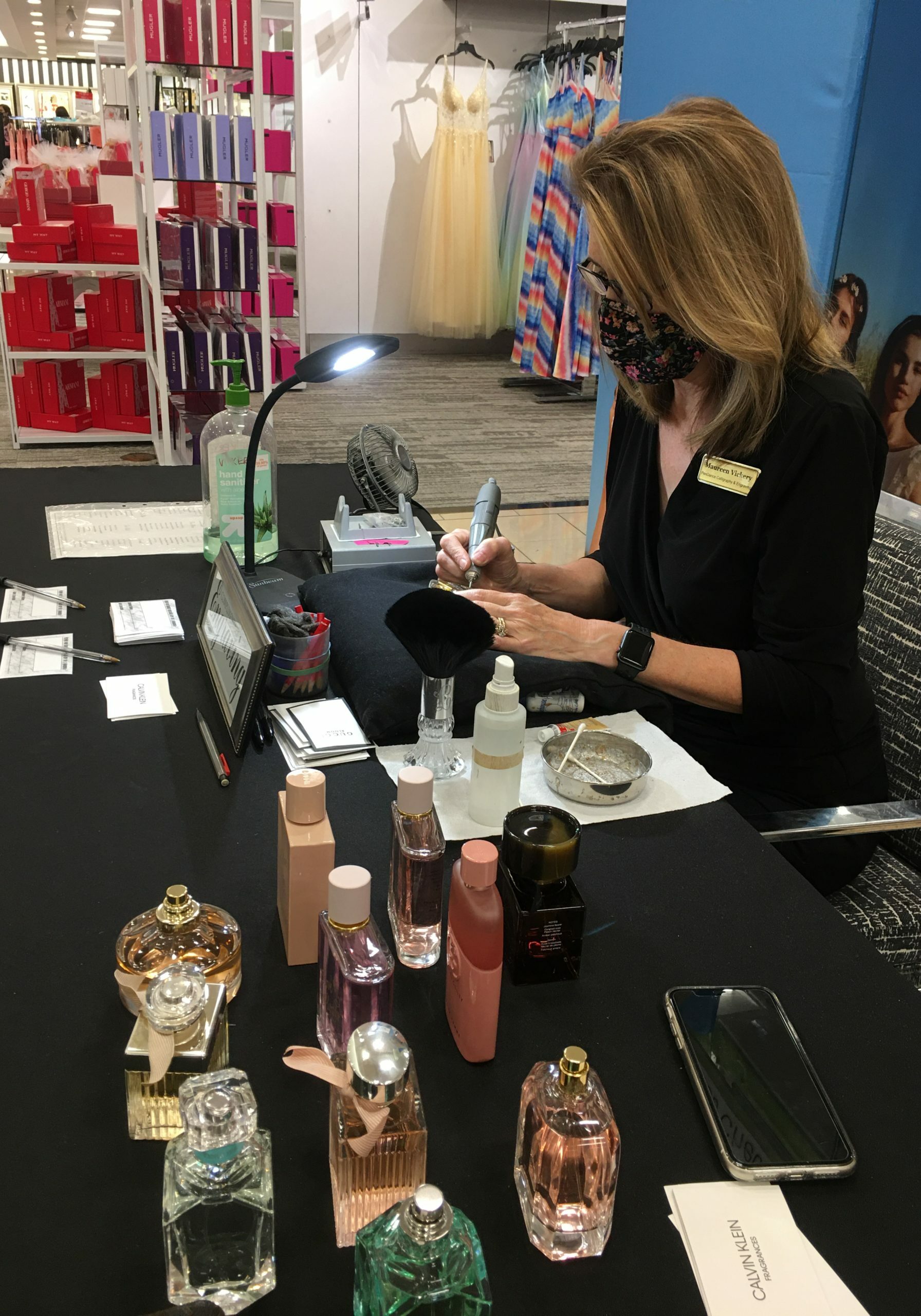 During the holidays and other gift-giving times of year, Maureen works at onsite calligraphy and engraving events, personalizing items for customers while they watch. Interacting with people who have never seen hand calligraphy or engraving up close is a fun experience, and Maureen sometimes feels like a minor celebrity when people take pictures and video while she works.
Corporate clients for Maureen's hand engraving services have included Neiman Marcus, Nordstrom, Saks Fifth Avenue, Coty, Jo Malone, Estee Lauder, Givenchy, HEB, Grey Goose, and RNDC.
Maureen regularly attends calligraphy workshops and conferences, studying with internationally-renowned calligraphy instructors to expand her lettering repertoire, as well as network with other pro calligraphers from around the country. You can find her on Instagram at @pendancestudio and @calligraphycrushmagazine.
Publications
Maureen's work has appeared in Letter Arts Review, Expressions, Weddings in Houston, Dasherie, and UPPERCASE magazines.
Memberships
Houston Calligraphy Guild
IAMPETH (International Association of Master Penman, Engrossers, and Teachers of Handwriting)
Need a quote?
Let's get started!