Welcome your guests to your reception festivities!
Place Cards / Escort Cards
Guests can relax and enjoy your event knowing there is no worry to find their seats near friends, dates, or their families. (…and place cards can also help ensure that certain guests are not seated in close proximity to each other).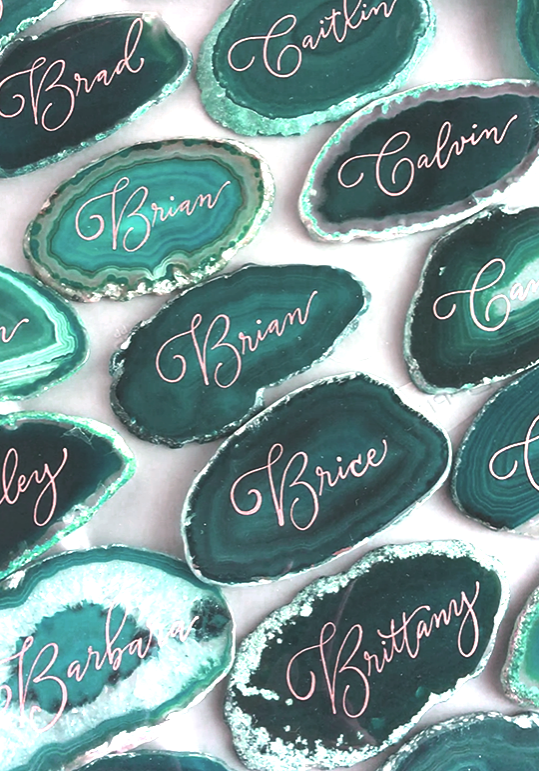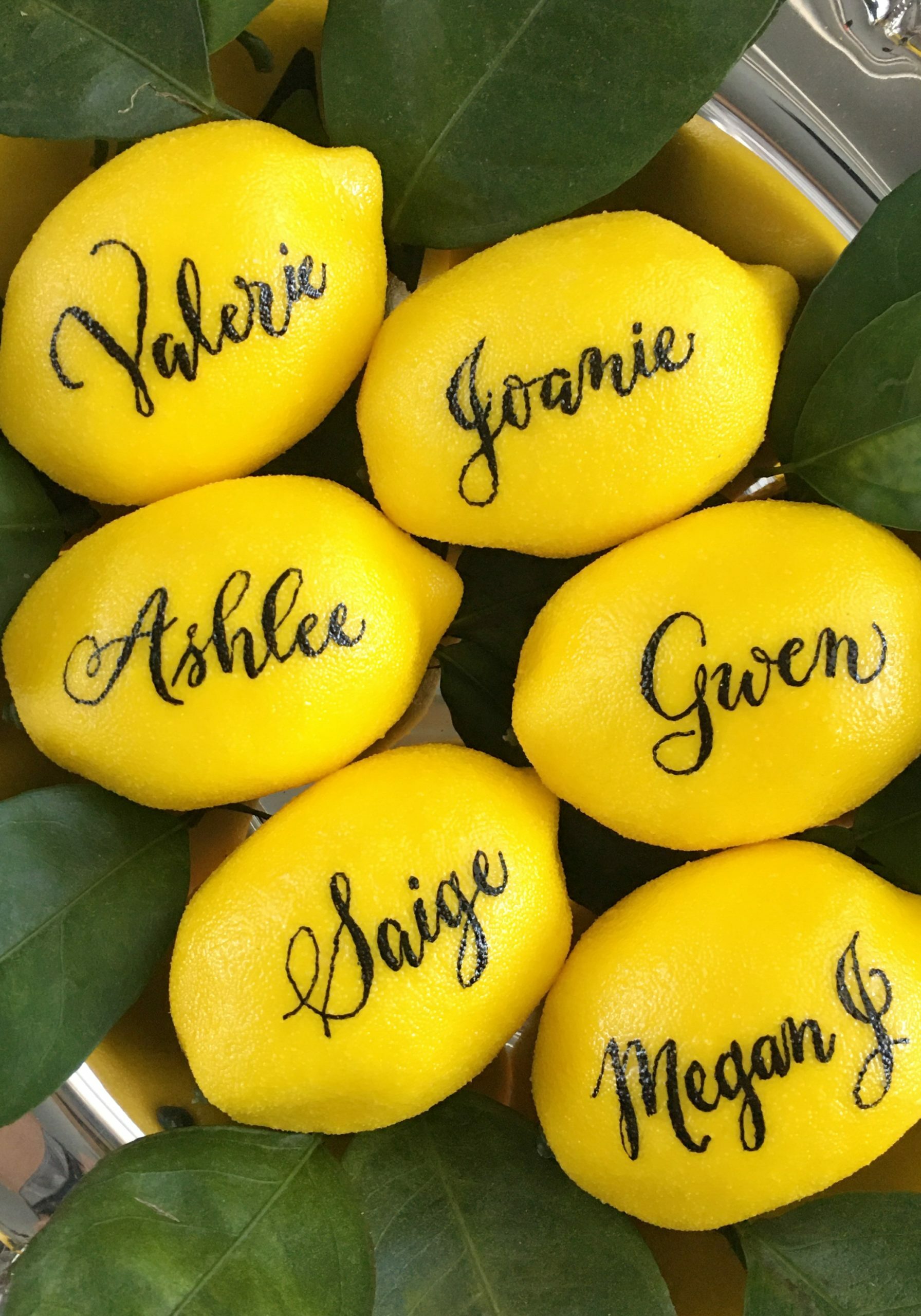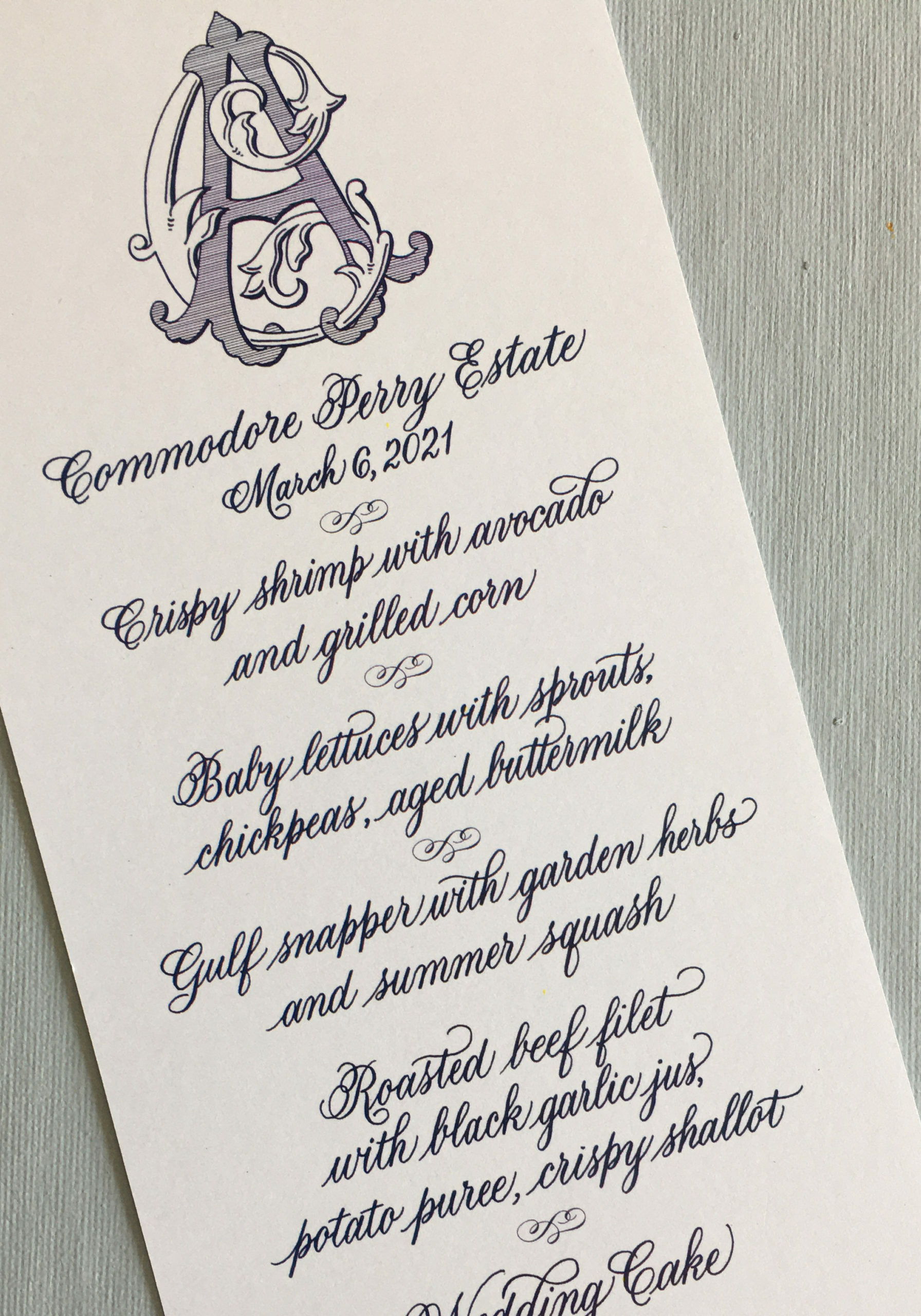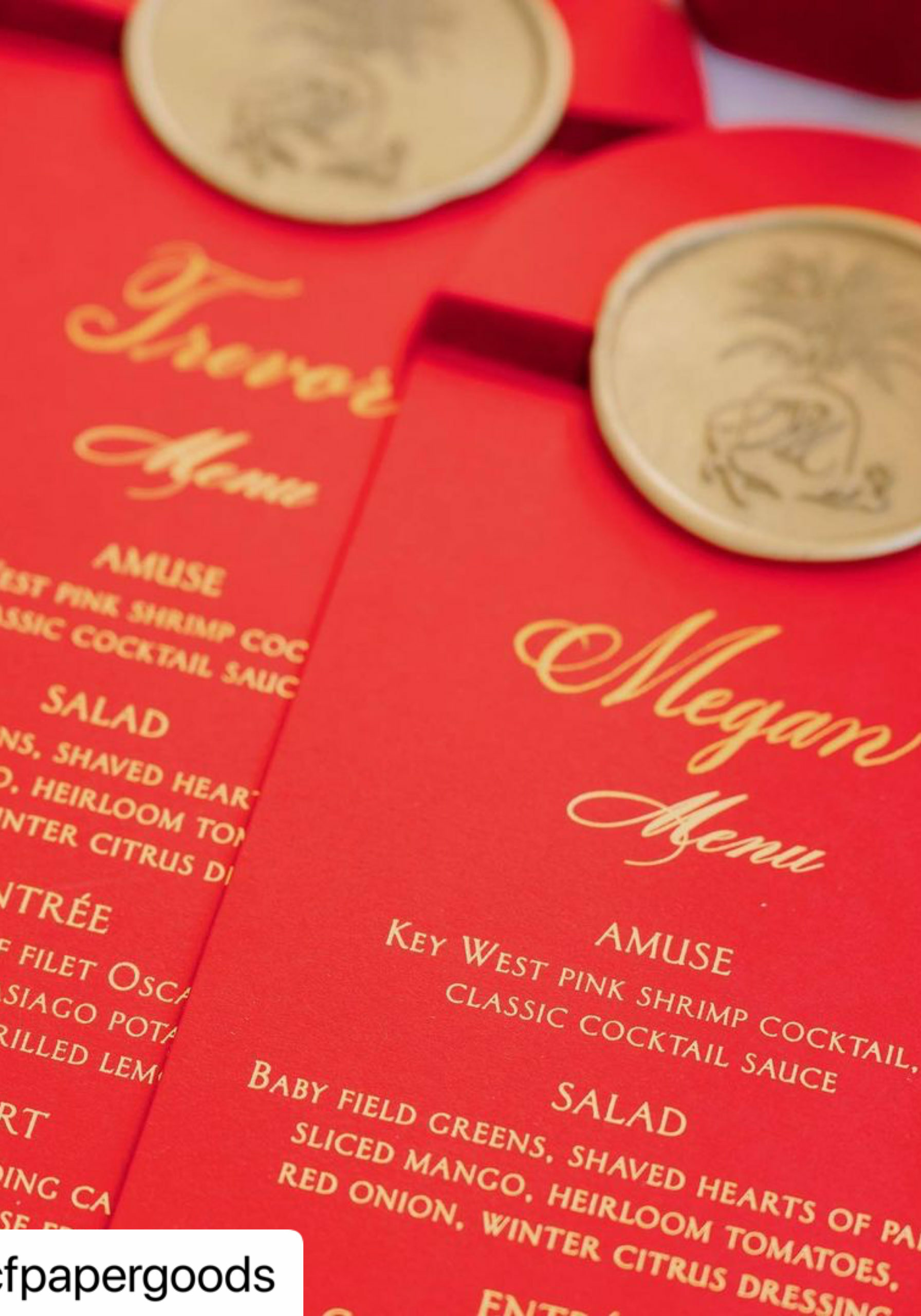 Signage
Table signage, when beautifully designed, adds charming detail to your reception, galas, and parties, and helps your guests easily identify where they need to go, where they should sit (or not sit), and what there is to do. It's all about making your guests feel comfortable and happy!
Table Numbers or Names for dining tables
Order of Events
Large Menus
Drink Bar
Candy and Dessert Stations
Write a Note to the Bride & Groom
Tip: Rather than using "Reserved" to save tables for the family and bridal party, you can use terms like "The Smith Family" or "The Bridal Party" which may be less off-putting to guests.