Design your big day with us...
Custom invitation design allows you to be part of the design process as you work with your calligrapher and stationer to select the style, layout, and embellishments to reflect the theme and personality of your big event.
You'll have the freedom to create a look that would be difficult to achieve using ordinary computer fonts. The names of the bride and groom can be intertwined… flourishes can be subtle or dramatic… whatever fits your style!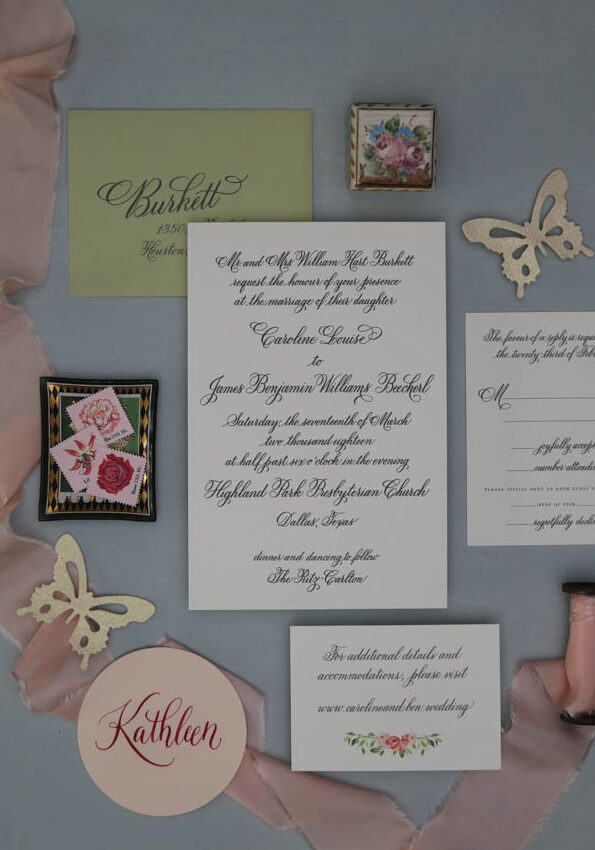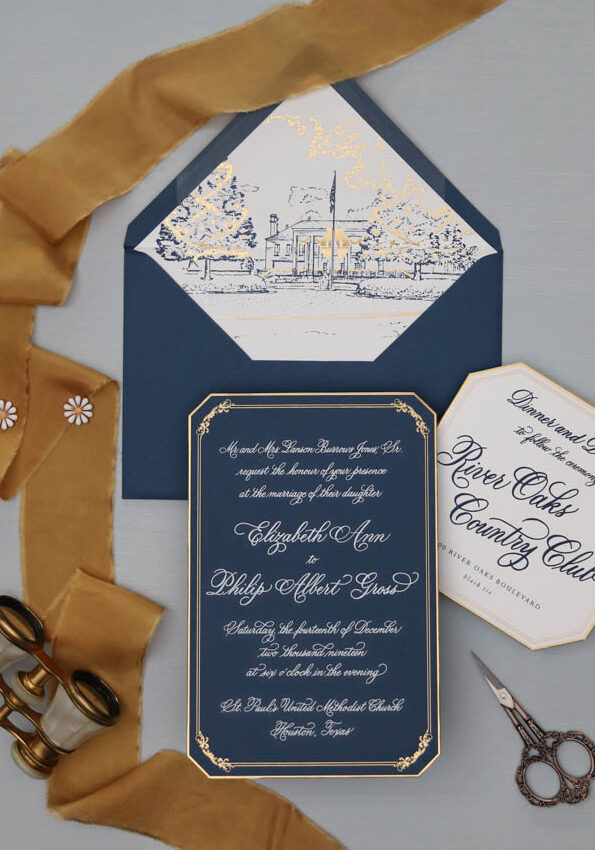 Got questions?
Read our FAQs